[ad_1]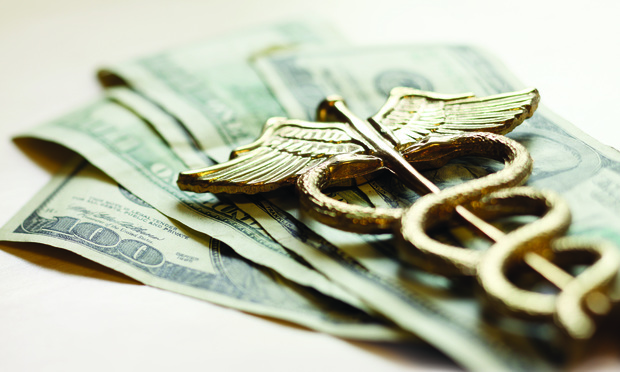 Dr. Marty Makary and his colleagues at Johns Hopkins University frequently discuss emerging trends in health care and how they can stay ahead of the curve. They have no doubt about what is driving today's soaring cost of care.
"Currently, we are focused on health care costs or what we call the medical pricing crisis," said Makary, who also is a health care futurist and bestselling author. "When we think of the next wave of issues facing everyday American workers, we are united in our faculty discussions that the No. 1 concern we have is monopoly power and monopoly pricing within health care. This is about to emerge as the No. 1 issue in the United States."
Related: Brace yourselves: Hospital system price increases are coming
Makary shared his insights in "Time to Hack Your Health Plan," a May 19 webinar presented by Imagine360. Monopolization affects not only patients and employers but also their broader communities, said Michael Hicks, Ph.D., director of the Center for Business and Economic Research at Ball State University in Indiana.
"In Indiana, we are paying about $1,648 more than we should be paying because of monopolization," he said. "The bottom line is that between one in five and two in five of all dollars of medical expenditures over the past 10 years are caused by monopolization. So 20% to 40% of the increase in health care spending in Indiana is driven solely by monopolization – not health care, not a desire to use more services — but simply because of monopolization."
The impact is widespread.
"This is a huge drag on economic growth," Hicks said. "If you are a business leader, it's hammering your individual business. If you're a school, it's killing your cost of hiring teachers. If you're a county government, it's clobbering your ability to hire people to manage your parks." In this context, the term "not-for-profit" can be misleading.
"These are not-for-profit companies that are making much higher profits than insurance companies," he said. "For example, Anthem here in Indianapolis had a profit rate about 6% last year when Indiana University Health had a profit rate of more than 24%. They are just not behaving like not-for-profits. They hold roughly $2.6 billion in assessed value. To put it in context, that is about 5% to 10% of local school spending in Indiana. So it's a significant ding to local governments and their capacity to provide services."
Workers are picking up the tab for rising costs, often without fully realizing it.
"If you take a couple with a combined income of $120,000, they are paying about $35,000 in taxes, of which about half is going to health care in its many hidden forms," Makary said. "Half of Social Security checks now are being used for health care. We have a lot of hidden costs of health care within the budget, such as money that goes back to state Medicaid programs."
According to KFF, The average annual cost of a private health insurance plan in the United States is $22,221.
"We use a false lexicon in health care where people think they are not paying because their employer is paying 80 or 85% of the expense," he said. "Well, that money comes from the same pool that's allocated for wages and benefits. The money comes from worker earnings. If you add it up, the percentage of federal taxes going to health care and the price of health insurance, if we get away from the false lexicon that the employer is paying and not them, it's about one-third of this household's earnings that is going to health care through its many hidden forms. If on top of that this household gets a bill for say, $1,300, and told it's not covered, they have a right to be very upset."
Makary cited a recent study by the American Cancer Society showing that about half of patients receiving cancer care in the United States go into medical debt.
"When half of your country's cancer patients report being in medical debt as a result of their care, that's a broken system," he said. "Seventy-three percent of respondents in this study reported being worried about their medical debt because of their cancer care. I can tell you as a cancer surgeon that when you have cancer, you have other things to worry about. Now we have a situation where the cost crisis is no longer just a budgetary problem but is creating inequities in society around an area that we can fix."
Consumers often erroneously assume that their insurance carrier will negotiate the best available prices. Makary was surprised when he and his colleagues at Johns Hopkins ran the numbers.
"We found that for 52% of radiological services, cash prices were lower than the insurance-negotiated prices," he said. "I couldn't believe it. So when people feel secure that the insurance-negotiated rates are good rates, they should look at a lot of these new reports coming out that show the cash prices actually are better, which kind of threatens the entire model of networks. A network is both the arsonist and the firefighter. It creates the problem that it is there to solve."
This raises an interesting question.
"We have to ask ourselves, if the cash prices are below the network prices, then who is doing the negotiating?" Makary said. "If I am taken hostage someday by Big Pharma, don't have whoever is negotiating these contracts negotiate my release, because they are not a very good negotiator."
Although there is no simple solution to cost increases driven by monopolization, the Affordable Care Act and other legislation contain helpful provisions.
"One of the biggest barriers to alternative strategies with health care benefits is that there is fear-mongering in the marketplace," he said. "We have found that you can invoke a lot of new rules and laws to the benefit of the worker. I am amazed at the number of levers available that advocates who are processing claims, doing reviews and audits can use to their benefit to try to get a fair price. What I am concerned about in the market is routine payments without using these levers. "
Even in a time of increased consolidation, it pays to be a good consumer of health care services. "If there is one take-home message," Makary concluded, "it's that you really should ask questions."
Read more:
[ad_2]

Source link