[ad_1]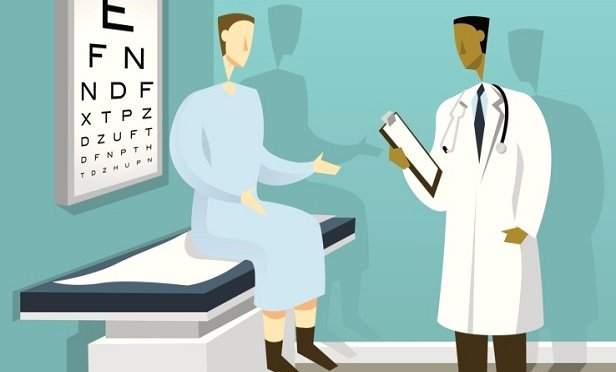 One of the biggest benefits a company can offer its employees is health insurance. But that health insurance isn't necessarily used by all employees in the same way. A new study released earlier this month in the American Journal of Managed Care suggests that low-salary employees on high-deductible health plans tend to have lower utilization of primary care services than higher-salary employees, while also having a higher utilization of acute care services.
High-deductible health plans, or HDHPs, have become popular in recent years as a replacement for traditional health plans. HDHPs are thought by some to be beneficial as they offer lower premiums to employees. However, some have cautioned that HDHPs can discourage patients to seek out preventive care, and can lead to worse outcomes for patients as a result.
Related: A new suggestion to ease the burden of high deductibles: Split them in two
The new study, "Disparities in Health Care Use Among Low-Salary and High-Salary Employees," analyzed administrative and medical claims data from employees at a large corporation to determine how low-salary versus high-salary employees utilized their HDHPs. It found that low-salary employees, defined as those making less than $75,000 a year, were significantly less likely to use outpatient services than higher-salary workers. However, low-salary employees were much more likely to require inpatient or ED services, resulting in a 40% increase in spending on ED care by employees making less than $50,000. Study authors speculate that the higher utilization of ED care might indicate that low-salary patients' health conditions are not as well managed as their higher-salary counterparts'.
Other findings of the study include:
High-salary employees are more likely to seek outpatient care. The highest salary earners the study tracked, who made more than $100,000 a year, were more likely to utilize primary care services than employees of the middle salary group making $75,000-$100,000 per year.
Low-salary employees are less likely to fill prescriptions. Employees making less than $75,000 a year were less likely to utilize pharmacy services than employees with higher salaries.
Low-salary employees see higher rates of preventable inpatient stays. Employees who made less than $50,000 per year were more likely to utilize inpatient services for a preventable issue.
The study authors note that avoiding primary care services can be concerning. "This pattern of health care utilization may lead to delayed diagnosis of health conditions and potentially miss the window and benefits of early diagnosis or prevention," the authors write.
Past research has suggested that some patients, including low-salary patients, prefer health care plans with spending that is more evenly distributed over time, such as traditional health care plans with lower deductibles. When plans have higher deductibles, patients may have lower costs overall but will have less predictable month-to-month spending, a pattern that can be difficult for low-salary workers without substantial savings, the study says.
Read more: 
[ad_2]

Source link