[ad_1]

IXONIA — Dave Rouse has been hired by Ixonia Bank to be its senior vice president of residential mortgage lending.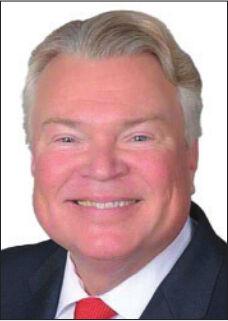 Rouse will lead the bank's team of residential lenders as it grows its presence in Milwaukee and southeast Wisconsin, according to the announcement. He will work closely with Eric Egenhoefer, president & CEO of Novus Home Mortgage, a division of Ixonia Bank.
Rouse has more than 30 years of experience in the mortgage industry and most recently acted as single- family housing group director at Wisconsin Housing and Economic Development Authority.
"We are excited to have Dave join Ixonia Bank and add his extensive experience and leadership to our team," said Dan Westrope, chairman & CEO of Ixonia Bank. "His excellent reputation, deep experience in real estate lending, and strong connections to the local community will be tremendously valuable as we continue to grow our presence in the metro Milwaukee area."
Rouse began his career in lending more than 30 years ago as a loan originator at Grootemaat Corp. in Milwaukee. He served as vice president and regional director of the lending division at West Allis Savings Bank before becoming regional loan manager at Anchor Bank and then served 11 years as vice president and director of residential loan production at Bank Mutual in Milwaukee. He has served on the Governor's Council of Financial Literacy since 2017 and received a lifetime achievement award from the Wisconsin Mortgage Bankers Association in 2019.
[ad_2]

Source link