[ad_1]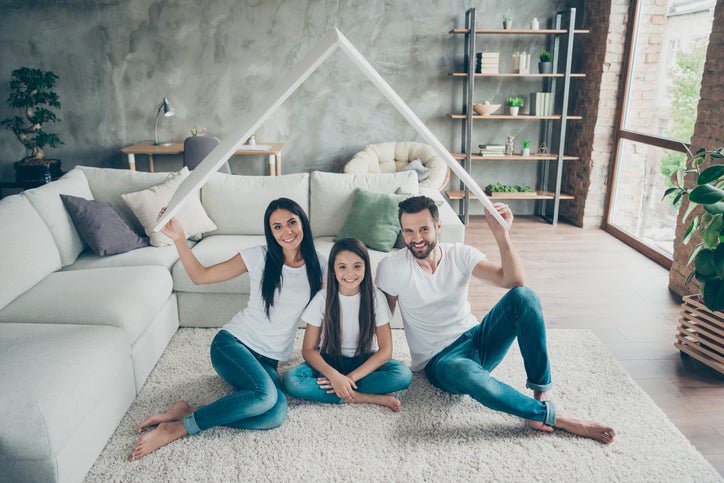 The answer to this question may surprise you.
---
Key points
Mortgage rates have almost doubled over the course of 2022.
Demand for new mortgages has plummeted as rates have gone up.
But buying a new home isn't necessarily out of reach for everyone. 
---
On December 6, 2021, the average interest rate on a 30-year fixed-rate mortgage was 3.318%. Today, just five months later, the national average rate on the same loan is 5.478%. Rates have obviously increased dramatically over the past several months — and are likely to continue going up as the Federal Reserve announced on May 4 the central bank will be raising its benchmark interest rate.
In light of the fact that mortgage rates have almost doubled, many would-be buyers are left wondering if homeownership is really in the cards for them. 
The good news is, purchasing a property may still be within reach even with today's higher rates. But whether that's the case for you depends on your financial circumstances as well as the property market where you live. 
How much more would a mortgage cost you now?
With rates up considerably, it's undeniable that borrowing costs will definitely be higher than they were just five months ago. 
In fact, for each $100,000 you borrow using a 30-year mortgage at 3.318%, your monthly principal and interest payment would be $439. But for each $100,000 borrowed with a 30-year mortgage at 5.478%, your principal and interest payment would jump to $566. That's a $127 increase for each $100,000 of mortgage debt you take on. 
However, you also must consider what you're paying for the house. And there's some evidence to suggest that rising mortgage rates have reduced demand, which could send home prices down. Prices had spiked during the pandemic, but may be starting to decline as demand for new homes drops. And a chief economist at Moody's Analytics, which provides financial analysis, estimates home prices could drop as much as 10% in some locales. 
If you can pay less for a home, it can help offset some of the cost of rising rates. For example, a home that might have cost you $300,000 last year could cost you just $270,000 this year. So, how does that affect your costs? Assuming you were going to put down 20%:
You'd have had to borrow $240,000 last year after making a $60,000 down payment. Your monthly principal and interest payment would be $1,053 with a 30-year loan at 3.318%. 
This year, you'd have to borrow $216,000 after making a $54,000 down payment. Your monthly principal and interest payment would be $1,229 with a 30-year loan at 4.478%. 
Your monthly payment would be $176 higher but you'd save $6,000 on your down payment, which would cover the extra mortgage costs for around 34 months. In other words, you'd likely find homeownership wouldn't be much more expensive for the next few years. 
Can you afford to buy a home? 
Now, not every property will see a 10% decline in value so the numbers may look different in your area. But, the bottom line is, mortgages are still relatively affordable by historical standards, interest is deductible if you itemize on your taxes, and homeownership generally remains a good investment over time — especially if you can buy a house at a reasonable price.
Rather than worrying about an increase in mortgage rates, you should look at your own financial situation to determine if you're in a good position to buy a property. If you have money for a down payment, plan to stay put for several years in your area, and have a good enough credit score to qualify for a competitive rate, you should consider buying a house. If rates drop in the future, you can always refinance. And if they don't, you can still build wealth through homeownership as you pay down your loan and build equity.
[ad_2]

Source link