[ad_1]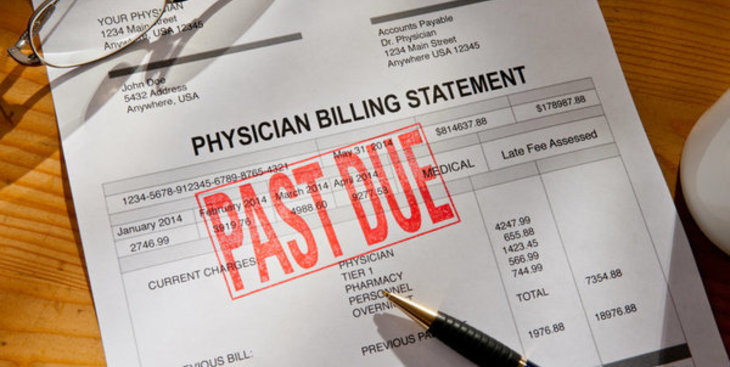 Racial disparities in health care have been a much-discussed problem among industry insiders, but a new report seeks to convey insights from the communities affected by these disparities.
The report by McKinsey and Company, "What Black and Latinx consumers want health care stakeholders to know," noted that while racial disparities have been well-documented, how people react to these barriers is less understood.
Related: What employers can do to tackle racial and ethnic disparities in health care
"Across outcome metrics, many Black and Latino community members said they have had a negative experience, which may dampen their perceptions of the health care system," the report said.
Barriers to access could affect levels of trust
The report noted that although health insurance access in the U.S. has expanded since the passage of the Affordable Care Act (ACA), discrepancies remain.
"Among elderly populations, Black (20%) and Latino (14%) consumers are less likely to have supplemental insurance coverage from employer-sponsored plans to cover the full cost of their care compared with white consumers (32%)," the report said. "Black and Latino Medicare beneficiaries are 2.5 and 2.0 times more likely, respectively, to rely on Medicaid to supplement their insurance than White beneficiaries, according to research from the Kaiser Family Foundation (KFF)."
People of color also reported fewer visits to providers: a KFF study found that 25% of Latino adults reported having no usual source of care and no health care visits in the past 12 months, compared with 15% of white adults. There also was a racial gap in primary care visits—53% of Black consumers and 44% of Latino consumers said they had visited a primary care provider in the past year, compared with 60% of white consumers.
The study also found that 79% of Latino and 78% of Black respondents reported that access to health care facilities has an impact on the health care they receive, while only 68% of white respondents reported the same belief. "One possible factor is that Black and Latino adults are more likely to be in occupations that limit their ability to get time off during working hours for medical appointments, such as the service industry," the study said. "Access to transportation for routine medical care for Black and Hispanic groups may also be a factor."
Cost considerations
Frustration with billing and the costs of care in the U.S. is universal—those two factors were listed as the greatest source of frustration among all races. But cost considerations seemed to hit populations of color harder.
"Approximately 22% of white survey respondents stated they had deferred care due to not being able to afford the costs, compared with 49% of Black and 51% of Hispanic adults," the study said. "Other outcomes of the inability to afford care may include skipping medication doses to expand the length of time until a refill is needed."
Black and Latino populations also have higher levels of poverty and medical debt, the report noted. In addition, unmet social needs may also play a role in limiting access to care. "Health outcomes and health equity expand beyond the healthcare system and are influenced by basic needs that affect physical and mental health, including food security, housing, employment, and financial mobility," the report said. "Black and Hispanic populations are more likely to report multiple unmet health-related social needs, at 28% of Black and 31% of Hispanic respondents, respectively, compared with 19% of white respondents."
The report concluded with a list of recommendations for organizations seeking to address racial disparities in health care, including:
Creating a position statement on health equity.
Incorporating diverse representation in all governance structures.
Establish patient advisory committees that have diverse representation.
Standardize collection of patient-experience data.
Investing in assessment of community health needs.
---
Read more: 
[ad_2]

Source link