[ad_1]

Labor will review the scheme which ensures major sporting events remain on free-to-air television if elected as the current laws need strengthening against streaming giants with "deep pockets".
Australia's anti-siphoning laws aim to give free-to-air broadcasters the first chance to buy television rights to major events, such as the Olympic Games, Australian Open and matches across AFL and NRL seasons.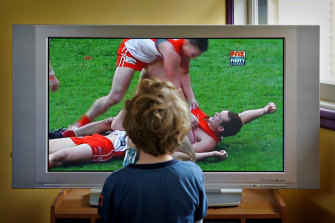 Labor spokeswoman for Communications, Michelle Rowland, said the current regime needed to be "urgently updated" as it did not take into consideration the involvement of online streaming services.
She told Sunrise on Saturday morning that the Morrison government had "failed" to complete a review of the scheme while they were in power.
"(We want) to ensure that Australians can have a sporting chance at viewing iconic events of national significance, regardless of where they live, or their means," Rowland said.
"This is imperative to Australia's national identity. It's also imperative when we've had this rise of the multinational streaming giants with deep pockets, and we want to ensure that all Australians can enjoy this access.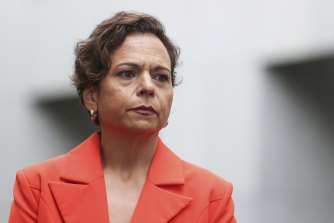 "We're very mindful of … the cost of living pressures that are facing Australian families right now, and we should do everything in our power to ensure that that is not exacerbated."
No cost has been slated for the potential Labor review of Australia's anti-siphoning regime, with Rowland saying the policy work should be completed as part of 'business as usual' for a ruling government.
[ad_2]

Source link