[ad_1]

As an insurance broker or agent, it's important to build rapport with clients in order to understand their coverage needs and requirements.
By asking the right questions, you can get a better idea of what type of insurance would be best for clients.
For example, imagine you're meeting with a small business owner who is looking for property coverage for a restaurant. She has several years of experience in her field but never purchased insurance for this kind of business before, so she's not sure what types of insurance would be right nor what's legally required. As her broker or insurance agent, it's your job to gather the correct information and help her understand her options.
The slideshow above illustrates nine essential questions to ask clients in order to gather the right information to meet their needs.
Some final words
You can save time while talking with clients by seeking answers that help you craft the best insurance options for them. Listening carefully will help you come up with more questions of your own that will help your prospects understand how insurance can benefit them and their business.
So, what's the best way to find out exactly what a client needs? Ask proper questions! Rapport is key in order to understand someone's insurance requirements. Once you know their main concern, you can address it and find them a policy that offers the protection they need. It might even give you an idea of which type of coverage they value most.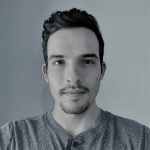 Daniel Sierra ([email protected]) is an insurance writer and advisor at FarmerBrown Insurance and Contractors Liability.
See also:
[ad_2]

Source link