[ad_1]

The dictionary defines the word "vim" as "robust energy and enthusiasm" and Oron Afek and Asaf David, the exuberant co-founders of the Israeli healthtech startup Vim, perfectly personify that sentiment.
"We chose the name Vim because we are seeking to bring 'vim and vigor' into the outdated world of the U.S. healthcare system," David explained. "Vim is an online operating system for health care networks. We operate solely in the United States. Our goal is to connect with providers at the point of care. Laying the groundwork for better connectivity is a crucial step toward value-based care."
Afek was more blunt, "I can't remember who said this line, but it was something like: 'the U.S. healthcare system is not healthy, not caring, and not really a system'. Unlike in Israel, the health system in America is built in a way where there is a separation between the insurance companies on the one hand and the health service providers on the other. In addition, the data isn't shared in an effective manner between these sides, with each party in the equation having conflicting interests, consequently it is money, and not the quality of service, which motivates the system. Vim provides an operating system for health care networks that enables more value driven interaction between doctors and insurance companies."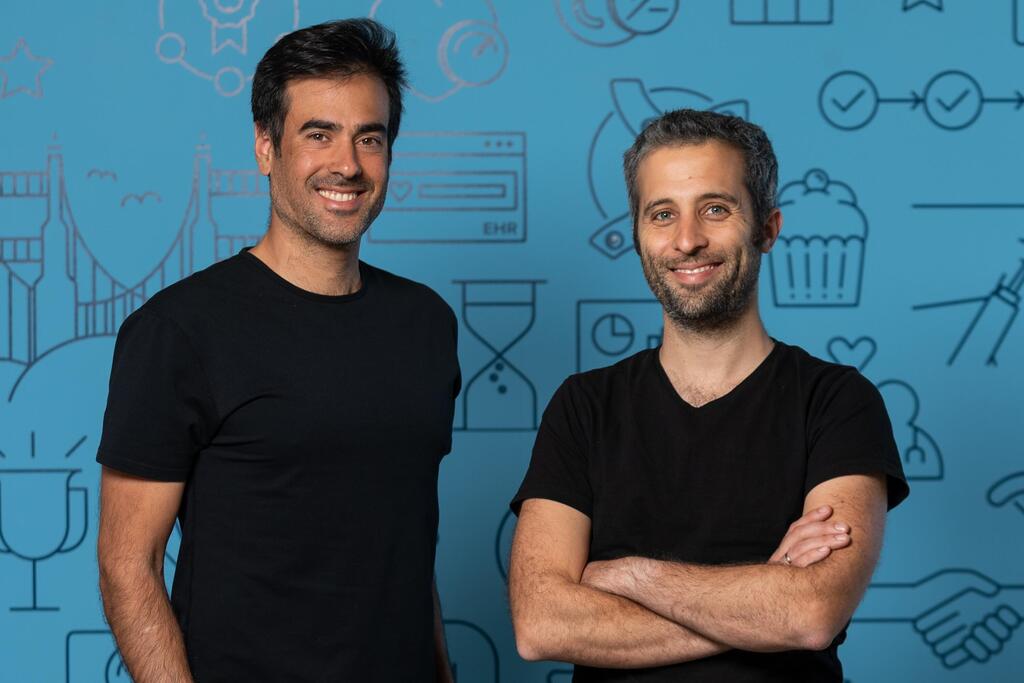 Israel vs the US: Sharing (information) is caring
"Our personal motivation for establishing Vim was the 'caring' part," Afek continued. "One can argue and complain that the Israeli healthcare system is not super healthy and not very much of a system, BUT it is 'caring'. That's because it aligns long-term incentives of patients, physicians, and the overall community that covers one another through national insurance. In Israel, we have four large HMOs (Kupot Holim) which are fully integrated, meaning the payer and medical provider are part of the same entity, with full alignment of interest and everything is very streamlined. The sense here in Israel is that you will always be taken care of and that type of feeling is something that is fundamentally missing in the U.S. healthcare system. Vim is determined to help change that."
US healthcare: A $4 trillion expense
Afek went on to explain that all this has made the U.S. health system the most expensive among all OECD countries. According to statistics provided by CMS, healthcare spending in the United States increased 9.7% from 2019, reaching $4.1 trillion in 2020, making it, in Afek's words, "unaffordable and unsustainable".
Furthermore, Americans spend more money on healthcare annually than the entire GDP of the world's fourth-largest economy, Germany, often as a result of random or problematic pricing and the inability to restrain monopolistic power of local, large hospital systems and create a true marketplace. By matching up patients with doctors who fit their specific needs, Vim is able to save healthcare providers money. Health plans, patients, and medical providers of every size – from independent practitioners to integrated delivery systems – use Vim software to connect data and care across the health system.
Afek wishes primary care physicians in the U.S. would have more incentive to keep patients healthy by being paid a set fee (salary) per month, as they are in Israel. Then the doctors would be responsible for the costs of care. Healthier patients would bring lower costs for the physicians.
"In the U.S., the system was established as a fee-for-service system," Afek explained. "The way it exists now is a whack-a-mole system, whenever something happens, when something pops-up, that's when they'll take care of you. They charge on a unit basis, when you are ill. That's how it works in the United States. If you should get sick, yes, they have the best doctors in the world, but the system is very much transactional."
Afek believes that American physicians actually have the wrong incentive, which is to treat patients when they are sick rather than focusing on preventive care. "There is a lack of incentive to keep you healthy long-term," Afek said. "Instead there's an incentive to render more care when you're getting sick. This also is driven by the separation between the payer and the provider, a separation which is not good in healthcare. U.S. physicians are charging on a fee-for-service basis. The insurance companies would like to pay less. That inherent conflict of interest combined with the IT fragmentation is a huge problem."
A gradual shift: From 'sick care' to 'healthcare'
Afek says that in America they are now gradually and finally shifting towards value-based healthcare. "It's becoming more of a consensus," he said. "It's the ultimate way in which incentives are aligned. Physicians are trying to do their best for their patients, so it's no longer about rendering more care. Let me put it this way, it's not about 'sick care', it's about 'healthcare'.
Afek explained that with value-based healthcare, physicians are gradually being paid more when the patient is healthy. According to Afek, where the market is heading down the line is if a patient gets sick, the doctor is to render a service at no additional cost. Afek believes it's the perfect alignment, as long as people are getting and staying healthy, the doctors are getting paid.
"In Israel, physicians get a base salary, so it is in their financial interest to keep the patients healthy (and not returning to see the doctor regularly, as they get sick less often), so the physician does everything they can for long-term prevention," Afek said. "An Israeli primary care physician will see a patient for 10-15 years, so they definitely care about colon cancer screening and breast cancer screenings and iron deficiency, etc. because that's their patient for the next decade. At Vim, we enable large health insurers to create a value based care environment via our technology."
Vim was founded in 2015 by CEO Oron Afek, CTO Asaf David, and Yael Peled Adam, who is the co-founder and CPO of Laguna Health. The company's headquarters are located in Tel Aviv and it employs 150 people, with 85 of them in Israel and 65 in the U.S.
A year ago, Vim announced the completion of a $60 million series B funding round. The round was led by Walgreens, the second-largest pharmacy store chain in the U.S., health insurance giant Anthem, and Optum Ventures, with participation from Great Point Ventures, Sequoia Capital, Frist Cressey Ventures, and Premera Blue Cross. To date, Vim has raised $100 million.
Some of America's largest insurance companies are already working with Vim, which provides the company with access to over 100 million records, making them one of the largest connected providers. Vim plans to support over 21,000 medical providers on the platform this year.
"The real opportunity we have seen as a company is to actually connect the data – and beyond," David said. "We strive to really connect the last mile in healthcare. The data doesn't flow right from the insurance to the doctors and back, it doesn't manifest in an actionable fashion inside the system. The biggest issue is that interoperability has not been solved. It creates a lot of friction between doctors and insurers. It can result in gaps in care, issues with referrals, problems with medical records, not having the right data and more. Interoperability is the biggest impediment to value-based healthcare."
During the Covid-19 pandemic Israel was praised globally for administering the vaccines via their HMOs in an orderly and efficient fashion, but in the U.S. things were quite different. Does this strengthen the case for Vim?
Afek: "The vaccine rollout is a great use case. If Vim had been integrated across the board in the U.S., we would have been able to access calendars and conditions, and more efficient distributions of vaccines. Unlike Israel, where the Kupot Holim took center stage, in America, HMOs were sitting on the sidelines as non-participants while retailers like Walgreens and CVS picked up the slack and distributed and administered vaccinations. In Israel, the vaccine rollout was orderly and efficient as the Kupot Holim were readily equipped to handle the challenge while in the U.S., citizens scrambled to pharmacies, even traveling great distances and waiting in line for hours just to get a single shot (not to mention the boosters)."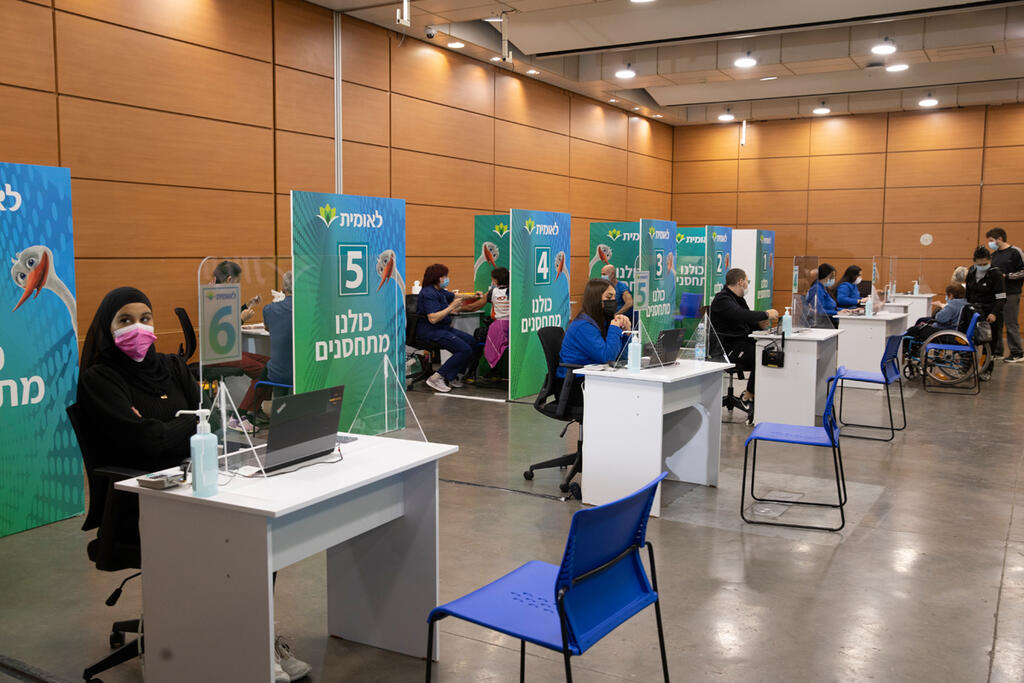 Walgreens was one of your main sources of funding in your last round. What does it indicate when one of America's largest pharmacy store chains decides to back Vim?
Afek: "Major pharmacy store chains like Walgreens funded us because they realized their pharmacist's and clinicians have a big role to play in value-based health care. They have come to understand that data connected in clinical workflows is essential to drive real-time decision support at the point of care. Vim's technology allows them to deepen their integration capabilities across the clinical ecosystem. They know that supporting Vim's work to connect health plan payers to providers is crucial to moving healthcare forward."
What's the financial outlook for Vim?
Afek: "For us becoming profitable in the next two years, by 2024, is attainable and we are marching towards that goal. We have raised enough funding that we don't need to raise more right now. In fact, Vim has a sufficient cash runway to support its growth for the coming years. Vim is at the post "product market fit" stage with positive unit economics, therefore, we don't need to sacrifice short term profitability in exchange for long term growth. Plus, our main investors include large health insurance carriers which are less affected by current market conditions and are committed to Vim's long term success, so we're in a good spot."
What about potential cutbacks in these turbulent times?
Afek: "By design, Vim was built as a culture first, frugal company. Our ability to make tangible progress while using capital efficiently is a core tenet and something we continue to improve constantly. I also would like to stress that we have never been an inflated company but have taken care to be lean and it pays off so there is no need to cut back."
Afek: "We welcome competition to help reform and improve the outdated U.S. healthcare system. Even Tesla did not disrupt the car world all by itself, others joined in. The ultimate goal is to cure the health system, so the more the merrier."
Afek: "Our technology, which is 100% 'Made in Israel', is super fast. It has the ability to integrate with clinical workflows in a matter of seconds, compared to the high cost approach which is the current standard in the U.S., where an integration with a single clinical node (e.g. physician) can take up to a few months and thousands of dollars.
With Vim, it boils down to three things: We accelerate the journey to high value healthcare, radically reduce administrative burden, and unlock the value of connected clinical nodes. Additionally, our distribution partnerships are key. Vim is the only digital health company that builds a connected network and we were able to partner with a large number of major, competitive health plans – including Anthem, Florida Blue and others."
Vim describes itself as "the point of care engagement and connectivity platform for the future of healthcare", but Afek and David boil it down to something much more basic – making a difference in the world
"Our ultimate goal is to make an impact by changing the way healthcare is managed in the U.S.," David concluded. "We accomplish that by using innovative Israeli technology to solve a problem that will help improve many lives, both now and for years to come."
[ad_2]

Source link