[ad_1]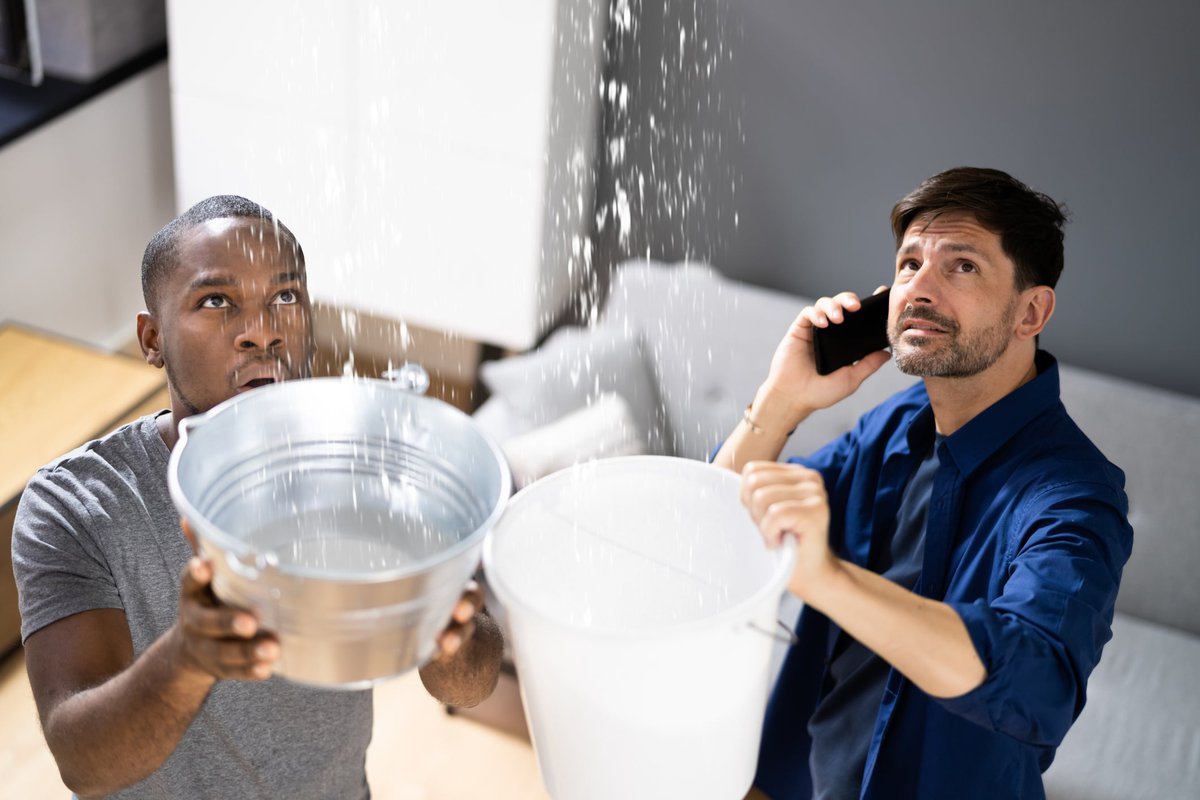 Not having insurance could have serious consequences. 
---
Key points
Property owners are required by mortgage lenders to purchase home insurance.
Not buying sufficient coverage can have financial consequences.
Mortgage lenders require coverage to protect their collateral. 
---
If you have a mortgage, your lender almost definitely requires you to have homeowners insurance. 
In fact, chances are good you had to provide proof of home insurance when closing on your home loan. And mortgage lenders often require you to pay premiums as part of your monthly mortgage payment, which they collect and turn over to the insurance company just to be sure the payment is made. 
So, why does your lender care if you have home insurance coverage? There's a simple yet important reason why your lender has a very strong interest in you maintaining comprehensive home insurance. 
Home insurance is considered essential to protect your lender's financial interest
Lenders mandate that property owners purchase home insurance because lenders must protect their collateral.
When a mortgage is issued, it's a secured loan. The lender doesn't just rely on the homeowner's promise to repay the mortgage. The mortgage loan provider has a legal interest in the home itself. 
The home guarantees the loan, acting as collateral. In the event the buyer of the property chooses not to pay the mortgage loan, or becomes unable to do so, the lender can go through the foreclosure process. This allows the loan provider to sell the home to get the unpaid funds back from the sale proceeds. 
But if a home is destroyed or damaged, it creates problems. Most people can't afford to pay for the repair or rebuilding of a property on their own without insurance. In this case, if the property is not fixed or restored after a disaster, it likely will no longer be worth enough for a foreclosure sale to cover the entire outstanding balance due. And there's a big risk a homeowner would just walk away from making payments on a home that was destroyed or damaged but not rebuilt. 
Homeowners insurance provides the money to rebuild or repair the property after a covered loss to make certain it can be restored. This means there is essentially no risk to the lender of something happening to the collateral that can't be fixed in a satisfactory way to restore its value. 
What happens if you don't have the required home insurance? 
Homeowners without the requisite home insurance coverage can find themselves facing demands from their lender to buy a policy. Or, in many cases, they can end up with a lender putting force-placed insurance in place.  
Force-placed insurance is also called creditor-placed or lender-placed coverage. Essentially, it means a mortgage loan provider will buy property insurance upon being notified that required coverage is lacking. 
Unfortunately, force-placed insurance is often much more expensive than the coverage the homeowner could buy after shopping around to compare options. And while the force-placed coverage protects the lender's interests by insuring the dwelling, it usually will not include important coverage the homeowner needs such as personal property protection. 
Rather than letting a lender buy this type of costly insurance, homeowners should make sure they understand the requirements for coverage and maintain the policies their lenders mandate. This will keep costs down, and allow property owners to also make sure they have all the insurance they need to protect their own assets as well as their lender's interests.
The Ascent's Best Mortgage Lender of 2022
Mortgage rates are on the rise — and fast. But they're still relatively low by historical standards. So, if you want to take advantage of rates before they climb too high, you'll want to find a lender who can help you secure the best rate possible.
That is where Better Mortgage comes in.
You can get pre-approved in as little as 3 minutes, with no hard credit check, and lock your rate at any time. Another plus? They don't charge origination or lender fees (which can be as high as 2% of the loan amount for some lenders).
[ad_2]

Source link