[ad_1]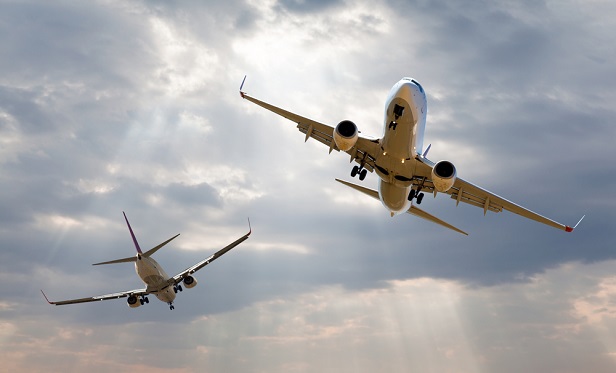 International health insurance is an integral benefit option offered by agents and brokers working with businesses needing global health coverage for executives and employees traveling abroad. According to the Global Health Insurance Market, sales grew to nearly $2 trillion in 2020 and are expected to double to over $4 trillion by 2028.
---

Be sure to attend Wayne Sakamoto's session, "International health insurance trends in the post-pandemic world," at the BenefitsPRO Broker Expo May 23, at 3:30 p.m.

---
COVID-19 created both a challenge and opportunity with regards to the insurable risk for those traveling abroad. The opportunities and applications for agents and brokers are boundless as businesses return to traveling abroad. In this article, Jill Cappelli, Sales Manager with GeoBlue, and Robert Claudio, Business Development Manager, Americas for Cigna Global, discuss the current environment:
Wayne Sakamoto: How has COVID-19 impacted your business, and how have you continued providing for your customers and global travelers?
Jill Cappelli: The decrease in global travel certainly had an impact on our business, especially within our segments that serve leisure and business travelers, as well as university study abroad programs. Our business that serves the expatriate market, on a group as well as individual basis, was less impacted.
Throughout the pandemic, we've remained focused on providing a high level of service and ensuring our products meet the needs of this rapidly changing environment. We updated our individual travel medical and expatriate plans to include coverage for medically necessary COVID-19 testing and treatment, at no extra cost. Additionally, we added global telemedicine services to our group business traveler plans, recognizing that especially early in the pandemic, it was difficult to access routine care as hospitals were overcrowded and members were reluctant to expose themselves to the risks associated with seeking care in person.
In addition to telemedicine access on group business travel plans, we also implemented a pre-departure program, which offers complimentary expert clinical advice before departure, assistance with planning health care needs in the host country and guidance to quality health care professionals to avoid any disruption of care. We also introduced mental health support in the form of on-demand webinars, articles and handbooks on topics related to coping with the impacts of COVID, as well as 10-minute audio mindfulness sessions available through our wellness portal to help our members focus and release tension.
More broadly, the pandemic has heightened consumers' awareness of the need for medical insurance as they travel. According to research conducted in late 2020 by the Benenson Strategy Group, 74% of consumers said they would ensure they have medical coverage before taking an international trip. This is in contrast to the 50% who had ensured they had medical coverage before their last international trip.
Robert Claudio: Initially, COVID-19 had a positive impact on our global business from a growth perspective. There was an influx of new members who were in desperate need for an international plan that did not exclude COVID-19. Cigna Global made the decision to fully cover COVID-19 testing when medically necessary. This process was not created or required by any country's federal government. Our global telehealth service was originally launched in 2017, well before the pandemic. We were able to leverage telehealth to continue to provide those we serve health, wellbeing and peace of mind worldwide; albeit virtually. We continue to provide resources that help individuals, as well as employers, identify and understand state-specific and non-US country-specific guidelines for COVID-19 vaccines and testing requirements.
WS: What is your forecast with regards to the markets you serve?
JC: Research shows an increase in consumer awareness about the need for travel insurance and travel medical products. So, while international travel is only at about 60% of what it was pre-pandemic, we expect the market for our products to grow to meet this increased awareness. Additionally, in response to the pandemic, many countries have implemented policies requiring proof of adequate medical coverage and insurance as a requirement of entry. These factors, along with an eventual rebound and/or surge in travel based on pent-up demand, all point to a very positive forecast for the industry and our business.
RC: Due to the dynamic nature of the COVID-19 virus and its impact on a global and local level, it is difficult to gauge what 2022 will look like, but we have an optimistic forecast for the next 12 to 24 months. As COVID-19 testing and requirements continue and become the "new normal" we are seeing an increase in global mobility. Employers are beginning to open offices globally and send employees on expat assignments. Employers and individuals are becoming more aware of requirements when traveling abroad. These are all reassuring signs and we will likely see the trend continue.
WS: Are Delta, Omicron and other virus variations covered by your plans? Are vaccinations covered by your plans and required before purchasing your plans?
JC: Coverage varies according to the plan types and benefits chosen. Generally speaking, individual short-term travel medical plans are supplemental accident and sickness plans that are designed to supplement one's primary health insurance and provide coverage for medical issues that may arise while traveling, from minor issues like a cold or strep throat to an emergency appendectomy that requires a medical evacuation to a local center of excellence or your home country. These individual short-term plans include medically necessary testing and treatment for COVID-19 and its variants. Individual expatriate plans, which are designed to be an expatriate's primary health insurance, cover medically necessary COVID-19 testing and treatment as well as vaccinations.
All group expat medical products cover medically necessary treatment for COVID-19 and virus variations, in addition to vaccination coverage up to the CMS published rate. Our group travel medical product does not include vaccination coverage, but will cover treatment for COVID-19. None of our plans cover testing that is not medically necessary, including testing for the purpose of travel, return to work or school.
RC: Yes. Cigna made an enterprise-wide decision to cover COVID-19 and variants in the beginning of the pandemic. Our medical plans will cover COVID-19 when medically appropriate, documented per the terms of the member's plan. With the extremely fluid outlook of COVID-19 related risks, we will continue to monitor the situation frequently and adjust our business decisions nimbly to help brokers and clients. Vaccinations are not required prior to purchasing our plans. As of summer 2021, all authorized COVID-19 vaccines have been pre-purchased by the U.S. or other government agencies across the globe. Each government will set a distribution strategy and prioritization in their respective counties and localities.
At present, the COVID-19 vaccine is being paid for by governments; for this reason, no claim should be filed for the cost of the vaccine or its administration. Once the vaccine is available to the general population and no longer funded exclusively by governments, there may be vaccine availability from private clinics, pharmacies and/or health care facilities. At that time, private providers will likely charge members for vaccinations, as well as establish proper procedural coding to allow for claim billing.
WS: What are some of the challenges and opportunities you see for agents and brokers working with employers?
JC: The challenge for brokers is helping employers understand the complexities of health insurance products. Employers and their benefits teams are stretched thin, and that is even more true during a pandemic that has significantly broadened the roles and responsibilities of employers and HR teams. Employers can't be expected to be the expert in health insurance, which is why brokers are so key to helping their clients navigate this complexity.
Brokers have the opportunity to reinforce their value and help employers find the right health insurance solutions for their employees' needs, ensuring adequate coverage at a reasonable cost. They can do this successfully by knowing the various carriers and their products and matching them to the specific needs of their clients. The pandemic affords brokers a unique opportunity to help their clients navigate a rapidly changing and dynamic market. In addition to the heightened awareness around the need for adequate medical coverage while traveling, the pandemic has certainly caused insurers to revisit their plan designs and benefits, as well as employers. For example, many employers are focusing much more on mental health benefits and telemedicine than before the pandemic.
Early on in the pandemic, many employers were scrambling to figure out how to deal with remote working and the resultant explosion of "digital nomads" they suddenly found among their employee population. This trend is one that is ripe for brokers to help their clients navigate, given the tax, compliance and health insurance implications of employees who decide to move abroad without official company sponsorship or assignment overseas. Our company values broker and agent partnerships and we look forward to helping them meet their clients' needs in this ever-changing market.
RC: One of the biggest challenges for agents and brokers will be to adapt, as country compliance requirements are quite complex with regard to providing medical services from country to country. It is unknown whether a new variant will emerge. As traveling and social activities move toward pre-pandemic level, this may impact how brokers and agents work with employers moving forward. Due to travel restrictions during the pandemic, most expats who were expected to live/move outside of their citizenship country ended up staying in their citizenship country for prolonged periods. This presents an exceptional opportunity for brokers and agents to re-engage clients and employers to provide their expertise. Brokers and agents' ability to offer multiple product lines with and without global coverage provides value to those we serve now more than ever.
Wayne Sakamoto is the president of Health Insurance Interactive.
Read more: 
[ad_2]

Source link