[ad_1]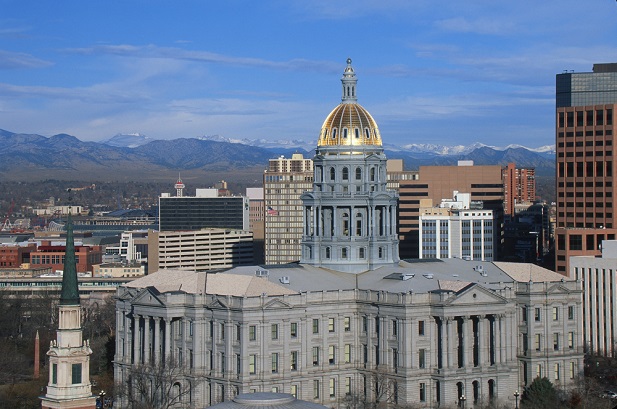 The Department of Health and Human Services (HHS) has approved the so-called "Colorado Option" – a health coverage plan that will lower premiums and ensure greater access to health care for nearly 10,000 Coloradans.
"We are thrilled to partner with Colorado in our shared commitment to lowering health care costs and ensuring greater access to quality, affordable care," said HHS Secretary Xavier Becerra. "The Colorado Option will help thousands more families sign up for health coverage. I applaud Governor Jared Polis and encourage all states to pursue innovative ways to ensure health care is within reach for their residents."
States are allowed to apply for State Innovation Waivers under Section 1332 of the Affordable Care Act. This allows them to pursue strategies for providing residents within that state greater access to affordable and higher quality health care.
With this announcement, Colorado becomes the first state in the U.S. to adopt the waiver and introduce new and more affordable state-based health insurance options, as well as leverage federal savings to support state subsidies to improve affordability. The state projects approximately 32,000 Coloradans will gain health insurance under the amended waiver by 2027, which would be an increase of approximately 15% in the individual market.
In dollar terms, the amended waiver is expected to lower premiums by an average of about $132 per person per month.
"Through this new model, Colorado leverages federal savings to expand affordability and coverage in the state like no other state has done before. The Colorado Option is groundbreaking and a step in the right direction to reduce the uninsured rate, while investing in health insurance coverage affordability and improvements, and advancing health equity," said CMS Administrator Chiquita Brooks-LaSure.
The Colorado Option will cover all essential health benefits required by the ACA, including primary care, behavioral health, and prenatal visits, at no cost. It will combine standard health benefit plans, required premium reductions, and increased state subsidies for those currently eligible and those not currently eligible for federal subsidies under the ACA to make coverage more affordable.
The state's waiver plan increases competition by establishing premium reduction targets for the Colorado Option and implements better regulatory and programmatic mechanisms as a backstop to ensure providers, hospitals, and issuers meet those targets.
The Colorado Health Insurance Option will:
Require the health care industry, including hospitals, insurance carriers, and prescription drug manufacturers, to work together to reduce their insurance premiums by 10 percent each year over two years. This provides an opportunity for the industry to take steps to make healthcare cheaper for all Coloradans with minimal government direction.
If the health care industry is not able to find a way to bring costs down, the State of Colorado will offer the Colorado Option that is more affordable than the plans currently offered in the market – adding competition to make health care more affordable.
[ad_2]

Source link