[ad_1]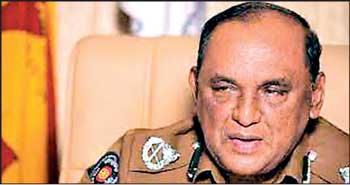 Existing Director Dr. Jayantha Wickremarathne, a former IGP, has been appointed as the Chairman of Sanasa Life Insurance PLC from 1 June.
He succeeds T. Karunasena who has decided to step down from 1 June but will continue as an Independent Director until 30 June. Wickremarathne has been serving in the Sanasa Life Insurance board as an Independent Director since 2017.
He was formerly Additional Secretary of the Ministry of Defence and as a Commissioner of Independent Commission to investigate Bribery and Corruption, Director of the Women's and Child Affairs Authority and National Dangerous Drugs Control Board.
Currently, he serves as a Director of Sanasa Security Services Ltd.
He holds a BSc (Honours) degree in Management from University of Sri Jayewardenepura and a Diploma in Criminology. In appreciation of the contribution he has made towards the successful victory of the war during his service as the IGP of Sri Lanka, he was awarded with an Honorary Doctorate by the University of Kelaniya in the year 2009.
High net worth investor Dr. T. Senthilverl holds 19% stake in the company and Sanasa Federation owns 10.5% stake and Sanasa Development Bank holds 7.3% whilst a host of Co-operative Societies are the other shareholders.
Other members of the Sanasa Life Insurance Board are J.M.U.K. Jayasinghe, T. Senthilverl, K.K. Weerakkody, J.V. Nanda Kumara, D.S. Kiriwandeniya, P. Gajendra, A.B.S. Nishantha, W.P.P. Wijayalath and K.M. Karunathunga. 
[ad_2]

Source link