[ad_1]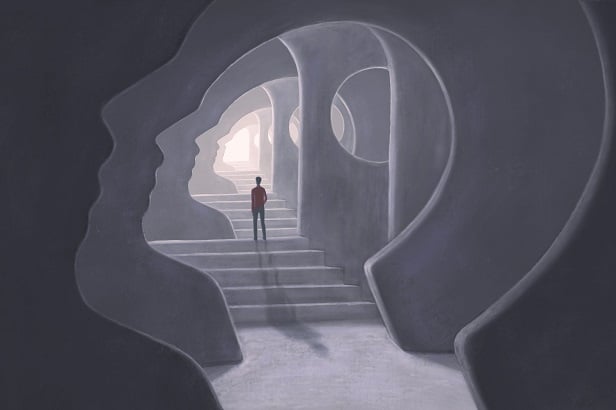 Implications from the pandemic continue to impact the workplace and challenge employers as it was recently announced the death toll from COVID-19 has surpassed 1 million in the United States. Stressors associated with health precautions in the workplace, as well as financial and job insecurities, have also made impacts on employee behavioral health. The call for more employers to implement mental health programs continues to grow, highlighting the importance of a whole person approach to employee well-being.
According to the 2020 Behavioral Health Impact Update, 46% of full-time American workers reported suffering from mental health issues in 2021 and 55% of those workers reported that it has affected their job performance. Additionally, the study suggests that younger workers are struggling the most with compound stressors such as housing instability, more debt, less job security, and lower wages than previous generations. These factors, including inflation, have a wide array of effects on behavioral health associated with employee performance and productivity. During the pandemic, an astounding 65% of employees have reported that they have lost over ten hours of productivity per week due to mental health issues with 11% of the workforce now struggling with serious mental health illnesses. Now in the wake of the Great Resignation, employees need support, and employers are best positioned to provide it.
To help alleviate behavioral health issues, many employers are expanding their wellness benefits and providing more ways to help support their employees with these challenges. The Kaiser Family Foundation's 2021 Employer Health Benefits Survey reports that 38% percent of smaller firms and 58% of larger firms provided or expanded online counseling services for emotional or financial distress, relationship issues, or other stressful situations.
In addition, 31% of employers with 50 or more employees expanded the ways through which enrollees could get mental health or substance abuse services, such as through telemedicine, and 16% percent developed new resources, such as an employee assistance program (EAP). Other ways employers can help provide more mental health support include upgrading and expanding employee assistance programs, which typically provide a number of free counseling sessions per year, and includes telehealth access to benefits. Implementing wellness days that can be used separately from paid time off (PTO) is also a practice to consider, and one that employees will greatly appreciate.
To ensure that employees actually utilize newly-provided and existing mental health programs and substance abuse services, they must address two key employee challenges – low awareness and lack of understanding of their benefits. Three ways employers can improve awareness and understanding include:
1. Creating a package menu — Wellness programs and EAPs are great resources that are appealing but oftentimes underutilized if the employee cannot find the basic information needed. Employers can improve access to wellness benefits by creating a simple "menu" of options packaged in a format that clearly outlines what benefits are available and how to access them. The key is making sure the benefits are easy to find. For example, EAPs are valuable and should be visible on the landing page, not buried within different tabs of the HR section of the company intranet.
2. Clarifying the benefits process — Sometimes, the overall process of using or accessing benefits can become more frustrating than the actual benefit. With various contacts, depending on each benefits program or service  – HR representatives, managers, health advocates, outside vendor partners — it can be confusing for employees to understand who they should contact or what action to take in order to receive the help or support they need. Employers can eliminate this burden and potential delay of care by identifying what is available to the employee within wellness programs and connecting them with the proper representatives that help employees obtain those benefits.
3. Actively engage in employee surveys and obtaining feedback — Wellness plans alone cannot meet the needs of all employees. Conducting regular employee surveys can help provide insight into emerging needs and unique situations. Equally important is creating a feedback loop between employees, HR and managers to get a pulse on what challenges employees are facing and to understand expectations around what is needed for their benefits.
The pandemic has brought unique challenges which, aligned with additional compound stressors, have increased mental health issues for employees. Employers must be mindful of the impacts associated with these stressors on workplace performance and productivity. In order to help address these concerns, it is critical that employers consider all aspects of employees' well-being and provide clear programs that will help them navigate through difficult times.
Debra Villar is a manager of disability management resources for The Standard where she leads a team of nurse case managers, vocational case managers, and behavioral health managers to deliver an exceptional claims experience. Debra joined The Standard in 2012 as a behavioral health case manager evaluating conditions, and treatments and making outreach calls to patients during their time of disability. She is a licensed mental health counselor and certified case manager. Her work experience includes a background in individual, group, and family counseling. Prior to joining The Standard, she spent several years providing intensive case management support to individuals in the community who suffered from severe and chronic mental illness and substance abuse issues, as well as jail system experience as a transitional case manager assisting psychiatric inmates to reintegrate into society with the appropriate medical and housing services. Brenda Smith is the Workplace Possibilities Senior Director at The Standard. Growing up in a small Alaskan town instilled a love of the outdoors and an independent spirit in Brenda Smith. Her tight-woven community also exposed her to the ramifications of job loss and disability and the toll they can take on a family. This empathy for others led her to the field of human resources, where she gained experience in benefits, staffing, and overall operations. Her insights into the benefits world and background in customer experience led her to work with the Workplace Possibilities team in 2014, where she is now the senior director of the program. In this role, Brenda helps insurance advisors implement the Workplace Possibilities program with employers and oversees a team of return-to-work, absence and Americans with Disabilities Act consultants.
[ad_2]

Source link