[ad_1]

Mortgages that allow you to change terms, make extra payments and 'port' should you move offer flexibility and savings on interest payments.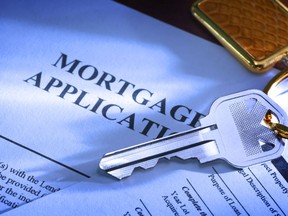 Article content
Seductively low mortgage rates have lured many people into home ownership. But, buyer beware — choosing a too-good-to-be-true mortgage could be flirting with disaster.
Article content
A "no frills" mortgage with a competitive interest rate is a heck of a deal as long as no changes will be made to the mortgage during the term. But not such a bargain when it comes to refinancing or porting the mortgage over to another property.
"It's not a matter of being penalized financially. It's a matter of not being able to get out of your mortgage at all unless you sell," says Natalie Wellings, a mortgage broker with Verico Compass Mortgage Group in Edmonton.
Article content
"It's not just about rates. As a wise broker once said to me, you can buy the cheapest hamburger, but are you going to get the best ingredients?"
In comparing a no frills rate of 2.94 per cent, for example, versus a standard rate of 2.99 per cent, both over a five-year fixed term, the difference on a $400,000 mortgage is only $10.89 a month.
Article content
"Over 60 months, that's only $650 on something that could cause you so much grief," Wellings says.
Pre-payments on no frills mortgages are possible, however some lenders restrict how much is allowed. She says that in her experience, the vast majority of people don't take advantage of extra payment options anyway.
Committing to a low interest rate and to keeping the mortgage intact for the length of the term may sound easy, but on average, many homeowners think about refinancing within 3.5 years of signing their mortgage papers.
First-time buyers looking to upgrade their starter home need the flexibility to port their mortgage over to a new property.
"How a port works is the existing balance and mortgage rate get transferred to a new property and then any increase in the mortgage will be subject to the current rates, whatever they are at that point in time. This is important with interest rates being so low," says Collin Bruce, mortgage broker and franchise owner of Dominion Lending Centres, Mortgage Mentors in Edmonton.
Article content
The type of rate can be just as important as the percentage point. A fixed rate stays the same for the length of the term as do the monthly payments. A variable rate is based on the bank's prime rate and while the government will move its prime rate up and down, the monthly mortgage payments stay the same. Only the amount of interest within that payment changes. Whereas the monthly payments with an adjustable rate, also based on the prime rate, do change. Both affect the speed at which the principal can be paid down.
Bruce recommends checking the lender's policy on making extra payments without penalty. Some will accept additional payments on the anniversary date of the mortgage, usually 20 per cent, while others will allow specified privilege payments with every payment.
"If people are concerned about paying off their mortgage sooner, that would be something to check into," he says.
[ad_2]

Source link